Deciding between the XD® and XD(M)® handguns can be difficult, but this guide will help you make an informed decision prior to your purchase.
Choosing a handgun that meets your needs is a top priority, whether you're an experienced shooter or a beginner. At Springfield Armory®, we're often asked about the differences between the XD® and XD(M)® models. Overall, they're both great handguns, depending on your needs. Here is a quick review of the differences between the XD® and the XD(M)®.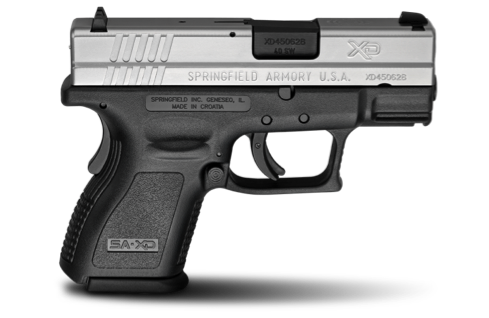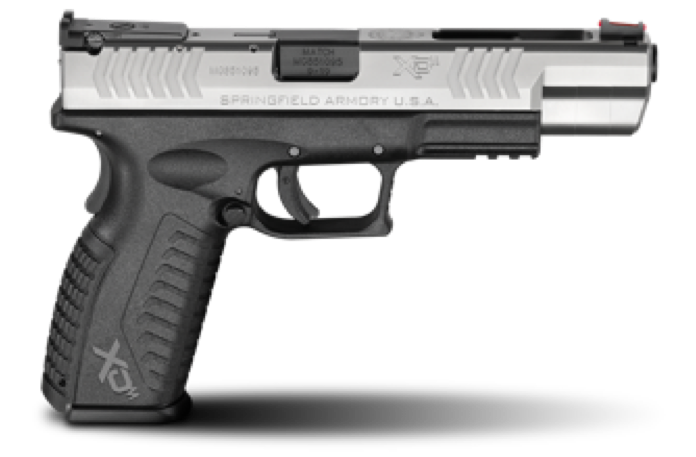 Mechanics
Compared to the XD®, the XD(M)® generally has a higher magazine capacity and has replaceable back-straps. While both models are reliable firearms, the XD(M)® appeals to those wanting more magazine capacity and the option to customize the firearm. The compact versions of XD(M)® include the option to extend the magazine capacity, a luxury for many gun owners. Both models were designed to expedite the process of disassembly by eliminating extraneous steps, which saves time during maintenance.
Hardware
There are minor differences between the XD® and XD(M)®. Both are quality handguns, but the XD®'s barrels range from 3-5" while the XD(M)®'s range is 3.8-5.25". Both models feature loaded chamber indicators, trigger safety, and grip safety for added precaution.
Weight, Size and Feel
Perhaps the most noticeable difference between the XD® and XD(M)® is the, size and feel. The frame on the XD(M)® can be configured with a smaller grip insert, tuning it to your hand size. The XD® line has shorter barrels, are smaller, and more compact, providing an ideal option for those planning to use it as a concealed carry handgun. Otherwise called "human engineering," the design of both the XD® and XD(M)® handguns is meant to complement the natural form of the human hand. The XD® and XD(M)® lines of pistols were specifically designed to be easily operated and controlled while maintaining a high level of accuracy.
Cost
While the XD(M)® definitely has a sense of style and appeal, it has a different price range than the XD®. For reliable handguns in a lower price range, Springfield Armory®'s XD® pistol is the best option. For a no-holds-barred approach to purchasing a firearm, the XD(M)® is packed with additional features – at a reasonable price. The ability to customize the XD(M)® is a definite benefit for gun owners who have multiple needs and uses for handguns.
When shopping for a firearm, make sure to choose a manufacturer with a proven history of reliability, quality and honesty. For questions or concerns about your next handgun purchase, contact the professionals at Springfield Armory® today or find a retailer near you!