Back in the day, when I was a police officer, I open carried a pistol on my hip every day of my life. And since retirement, as a responsible citizen, I carry a concealed firearm everywhere I go.
I have experimented with many different modes of carry and dozens of holsters for concealed carry over the decades, not to mention having tried a multitude of different pistols, all in search of the perfect carry position and handgun.
One of the latest on-body carry trends is the appendix carry. While I have repeatedly experimented with it, I have never become a fan, as I just couldn't get comfortable carrying concealed with the gun in that position. If you are unaware of the appendix position, it is placing the holster and gun on your strong side front, just left or right of the center line of your body.
Initial Judgments
During my experimental phases with daily appendix carry, I was working with my full-size 1911 handgun. I found this gun to be a little too large to be comfortable, but the main issue I had with appendix carry was that if the gun were to accidentally fire in that position, serious injury could result.

When I again, more recently, tried to appendix carry with my XD-S®, I was (again) always feeling a little uncomfortable with the gun in that position with a loaded round in the chamber. Now, this is not a reflection on the gun by any means, but a personal thing. So after (again) not being comfortable with the appendix carry, I abandoned it and returned to my original four o'clock holster position inside the waistband.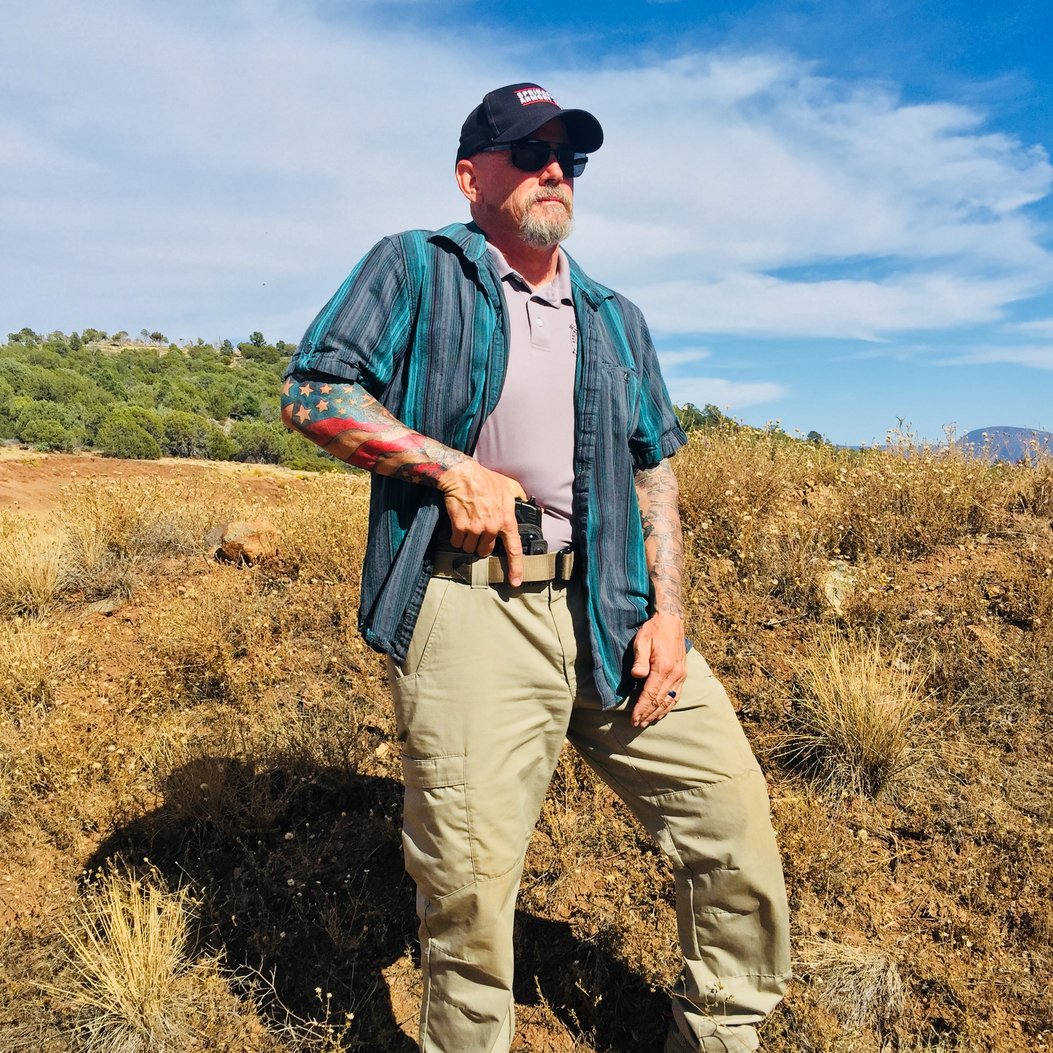 A Mind-Changer
Fast forward a few years. I'm older, wiser and a little more open to change, and my original opinion on appendix carry may also be changing due to the introduction of Springfield Armory®'s new XD-E™ pistol. The XD-E™ has a traditional double-action/single-action trigger (DA/SA) mechanism, which allows me to be much more comfortable carrying the gun in the appendix position.
Carrying the XD-E™ loaded, in the DA hammer down condition, I now have more peace of mind, knowing that it would take a double-action trigger pull to fire the gun. The XD-E™ features a de-cocker, which also serves as a safety if engaged. So I could also place the safety on. And since I'm already used to carrying my 1911, I'm used to taking the safety off when I draw.

What Sets THE XD-E™ Apart
The primary benefit of the appendix carry is the speed in which it allows you to draw and present your handgun. During my informal testing with the XD-E™, I quickly found that I was faster from appendix carry than I was with my normal inside-the-waistband, four o'clock carry position. And that was with just a little bit of practice. Maybe I'm also adapting to change more quickly now that I'm older.

If you are looking for the ideal appendix carry pistol, give the XD-E™ your consideration. I know it has changed the way this old guy looks at appendix carry.