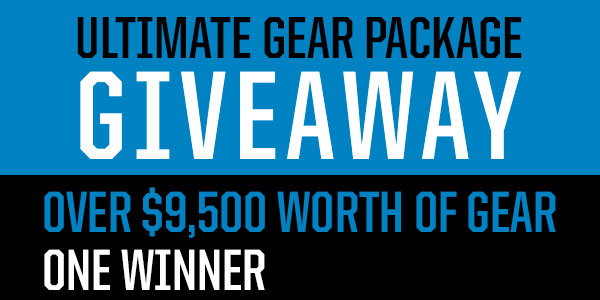 Are you game for a truly epic opportunity to win the Ultimate Gear Package Giveaway? How epic? How about $9,607.11 worth of guns, gear, accessories, training, clothing, and ammo? It can all be yours by entering here. Better yet, you can improve your chances of winning by telling a few friends.
Springfield Armory® has teamed up with the cream of the crop companies in the shooting industry to bring you a prize package that's, well, a veritable palooza of gear. If you win, get ready, because you'll have guns, lights, lasers, custom components for your new Springfield Armory® SAINT™ rifle, a Cannon Premium safe for all your new stuff, targets, tactical clothing, training, and even ammunition.
Want to know what you can win? Hold on to your shorts, or tactical kilt if that's how you roll, grab a cup of coffee and get comfortable. It's going to take you a while to read through this massive prize list.