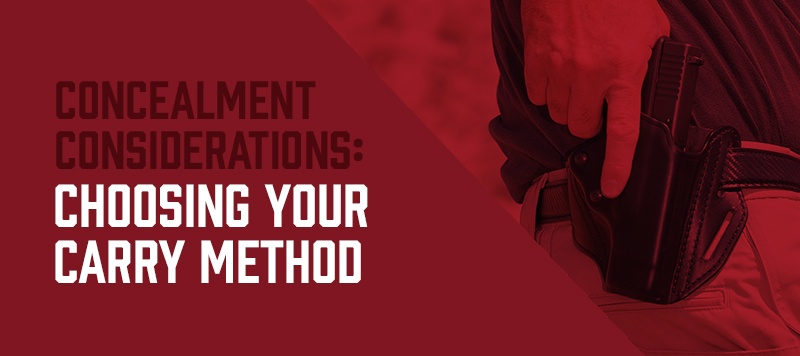 Choosing how to carry your concealed pistol is kind of like choosing a favorite movie. There are certainly a number of movies that could be your favorite and many reasons why you might pick that movie. Your buddy also has a favorite and can tell you all the reasons that his movie is better than yours.
This is exactly how the discussion on the best way to carry a concealed pistol goes. Person A likes this or that, while Person B does not agree with Person A's logic and prefers something completely different.
Carrying your pistol concealed is definitely not a one-size-fits-all decision.