Time to hit the range again. If you've got a stack of 9MM ammo burning a hole in your man cave, consider taking any of these excellent Springfield 9MM handguns out for day of practice.

It's durable enough to handle anything you can throw at it thanks to the melanite treated, carbon steel slide and barrel. With a little bit of routine maintenance, this pistol will keep running for decades.

As far as shooting performance goes, its five-inch barrel provides a healthy sight radius and the fiber optic front sight further aids in quicker sight acquisition.

Every shooter knows where to grip a pistol. That said, the design of the grip can significantly impact how well a shooter can maintain firm control of the handgun. This is where our GripZone comes into play. The contours and texturing are specifically placed at three different points to give the necessary and proper friction in all the right places.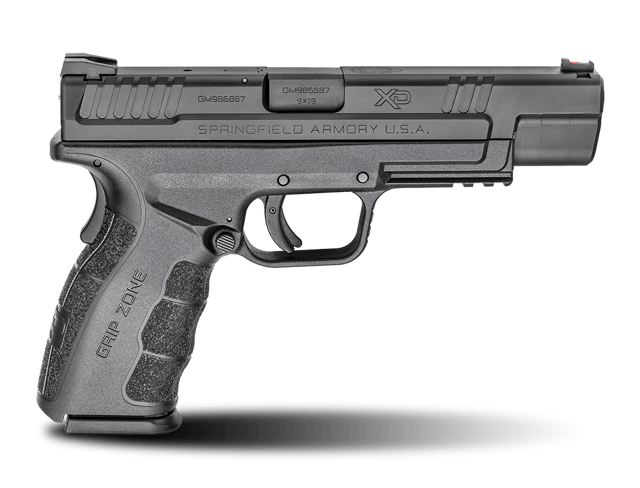 If a 1911 is more your style, then this 9mm is for you. Every detail of the Elite Target model is designed to provide ultimate accuracy. If precision pistol marksmanship is what you intend to master, the Elite Target should be in your hands. The fully adjustable rear sight can be fined tuned so you know your sights are spot on.

The upgraded Gen 2 trigger and match grade, stainless steel barrel make placing accurate shots nearly effortless.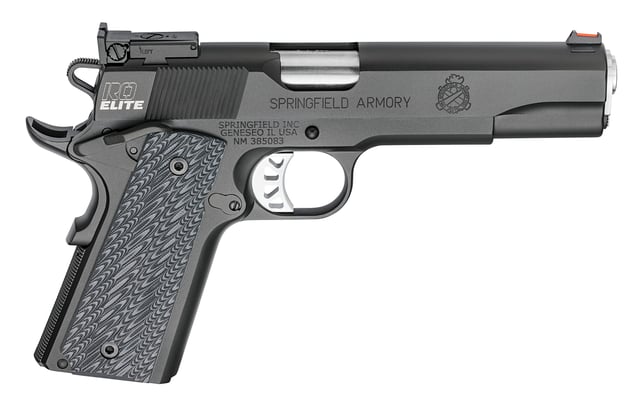 If you really want to go small, you can't go wrong with the XD-S. It's an ideal pistol for concealment but can be enjoyed just as well on the range. It's an especially good option to use if you're looking to improve your marksmanship with compact handguns.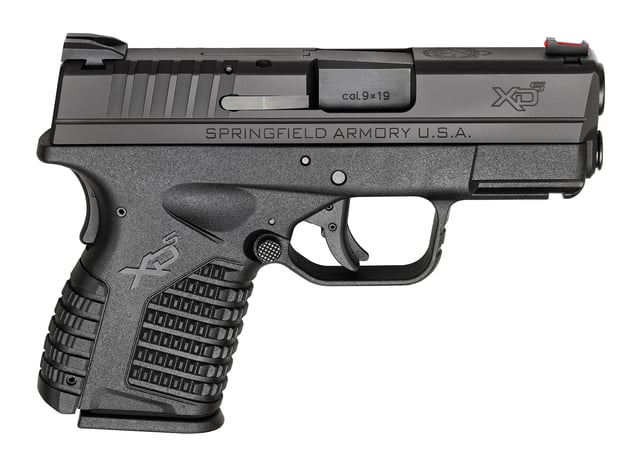 XD(M) 4.5"

XD(M) 4.5" should be a quality fit. It comes with three interchangeable backstraps and meg-lock texturing so you can keep a good grasp on the gun. It's really a service pistol that's ready for anything, from a long day at the range to protecting you and your family when everything's on the line.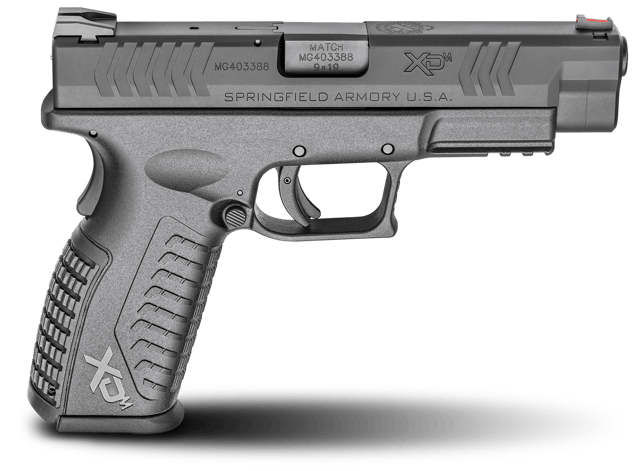 If you're looking to hone your skills with a smaller pistol and want the option of a single or double action trigger, then try the XD-E. The grip feels remarkable good for a pistol of smaller stature. The lightweight, slim frame with multiple surface textures gives your hand a solid, comfortable grip that will help you keep firm control over the gun.