Although a stock SAINT™ rifle is perfect for the vast majority of gun owners, there are many who understand and appreciate the value of some slight - but significant - modifications. One of my main uses of the SAINT™ rifle is for competition. Generally speaking, in multi-gun events, the match directors try to test the shooter in a wide array of shooting challenges. Some are challenges of speed, some are of manipulation and some are accuracy-intensive.
There are a few essential modifications that I like to make to my rifles, and I'm happy to see that two of these modifications are now standard in the new SAINT™ rifle.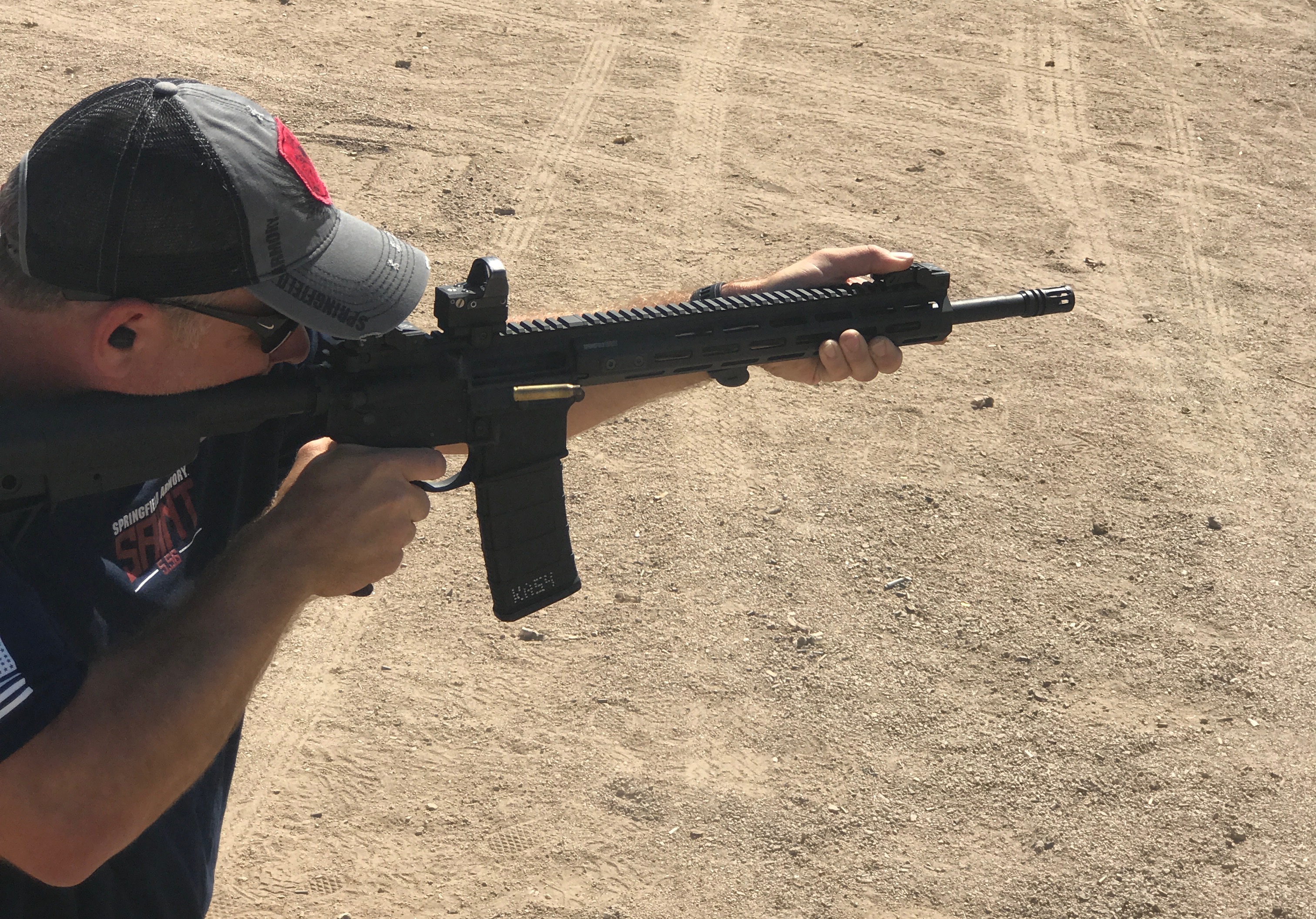 1. Removal of the classic front-sight post
I rarely, if ever, use the front sight that has come standard on AR-15-style rifles. Since the late 90s, I have relied on some type of optical sight for both competition and law enforcement. With today's optical sights being so highly reliable, the traditional, fixed front sight is not as popular as it once was. Now the mechanical "iron sights" are generally only used as a backup system to the optical sight.
More times than not, shooters who choose to have a back sight system have turned to a "flip up"-style front sight. Some shooters prefer to have the front sight up all the time, so they will be faster in the event the optical sight fails.
I prefer to have the font sight flipped down, so I don't see it while looking through the optical sight. Seeing the front sight through the optical sight is very distracting to me.

But I like to know it's available if I need it.
Although there are advantages and disadvantages to both of these techniques, a flip-up-style front sight allows the shooter the flexibility to decide which option he or she wants to use and when to use it.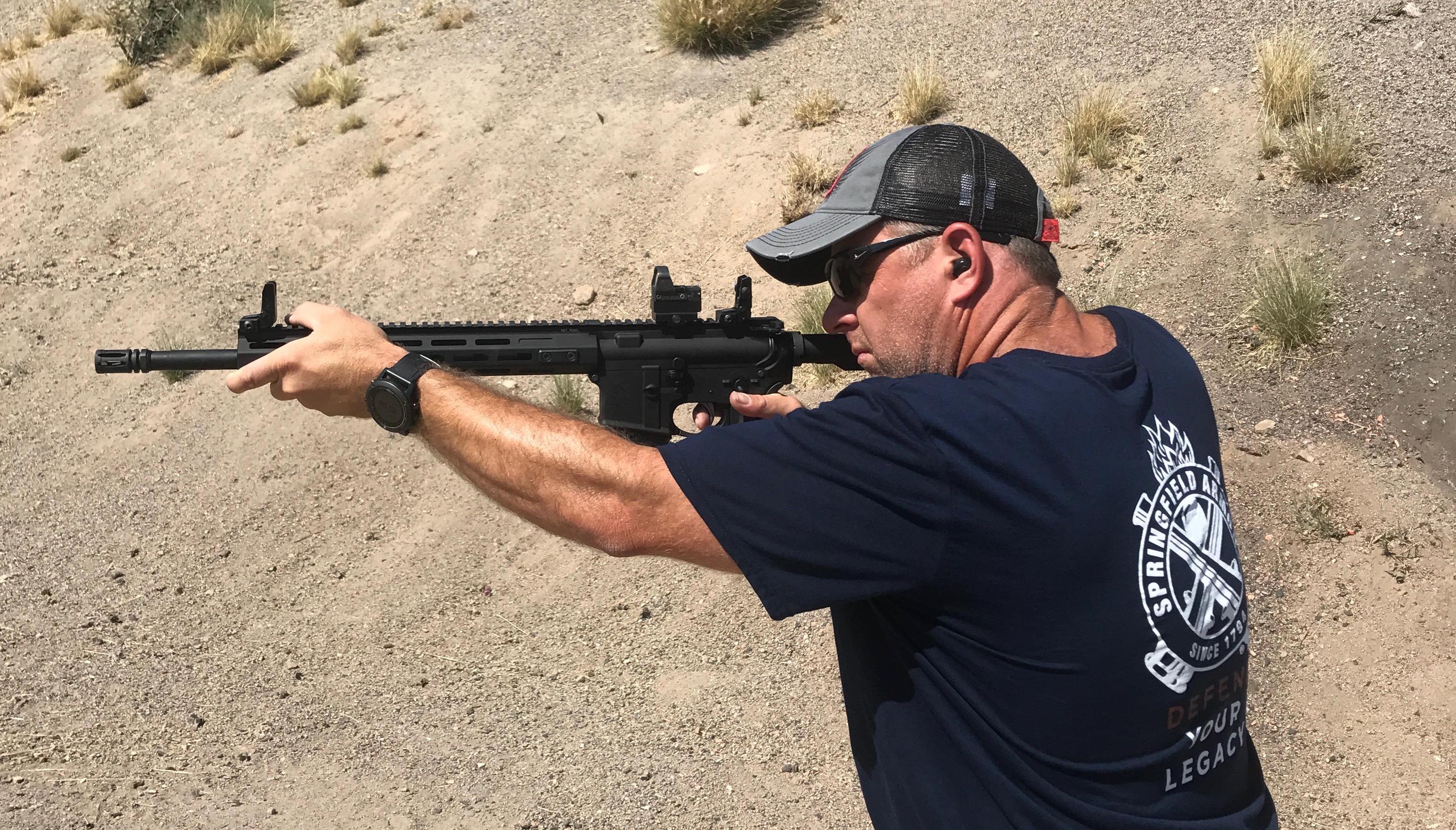 2. Free Float Handguard
This feature is mandatory for me, for two reasons:
Consistent accuracy
Stability
It's widely known that anything touching the barrel can affect the bullet impact. This becomes more noticeable, especially at increased distances. A free float handguard acts as a buffer between the environment and the barrel. The free float handguard allows the shooter to rest the handguard on other objects with confidence that the bullet impact will be consistent.
The second benefit of the free float handguard corresponds with the concept of isolating the barrel from the environment. Using the handguard to brace or stabilize the rifle against other objects provides the shooter with the ability to more effectively use surrounding objects to help steady the rifle and make the aiming process much more stable.
It is exciting to see another Springfield SAINT™ being introduced so soon after the original.