Today we're pitting a couple of tried-and-true rifles against one another. Between these two noble contenders, we have the SAINT™—based on the beloved and widely used AR-style rifle—and the M1A™—an evolution of the classic M1 Garand.
Which rifle best suits your shooting wants and needs? Let's rumble.
The SAINT™
Notable for its...
Modularity

Light weight

Ergonomics

Soft recoil
The M16/M4/AR15 design has its roots in the late-1950s, with ArmaLite and Eugene Stoner. The platform has an involved, storied history that can really only be adequately explained in books. Long story short, the rifle saw its first military use in Vietnam, and now the AR platform is used by militaries and law-enforcement agencies the world over.
With such history and popularity, it was only a matter of time until a Springfield Armory® AR-type rifle came along.
The SAINT™ AR comes in a couple variations—the original with an exclusive BCM keymod handguard and one with a free float handguard (FFHG). The SAINT™ with FFHG is lightweight and allows for numerous customization options with the M-Lok attachment system. It also minimizes contact with the barrel, allowing for greater accuracy and consistency.
The fans in California haven't been forgotten either. The SAINT™ comes in a California-compliant version that meets the state's requirements.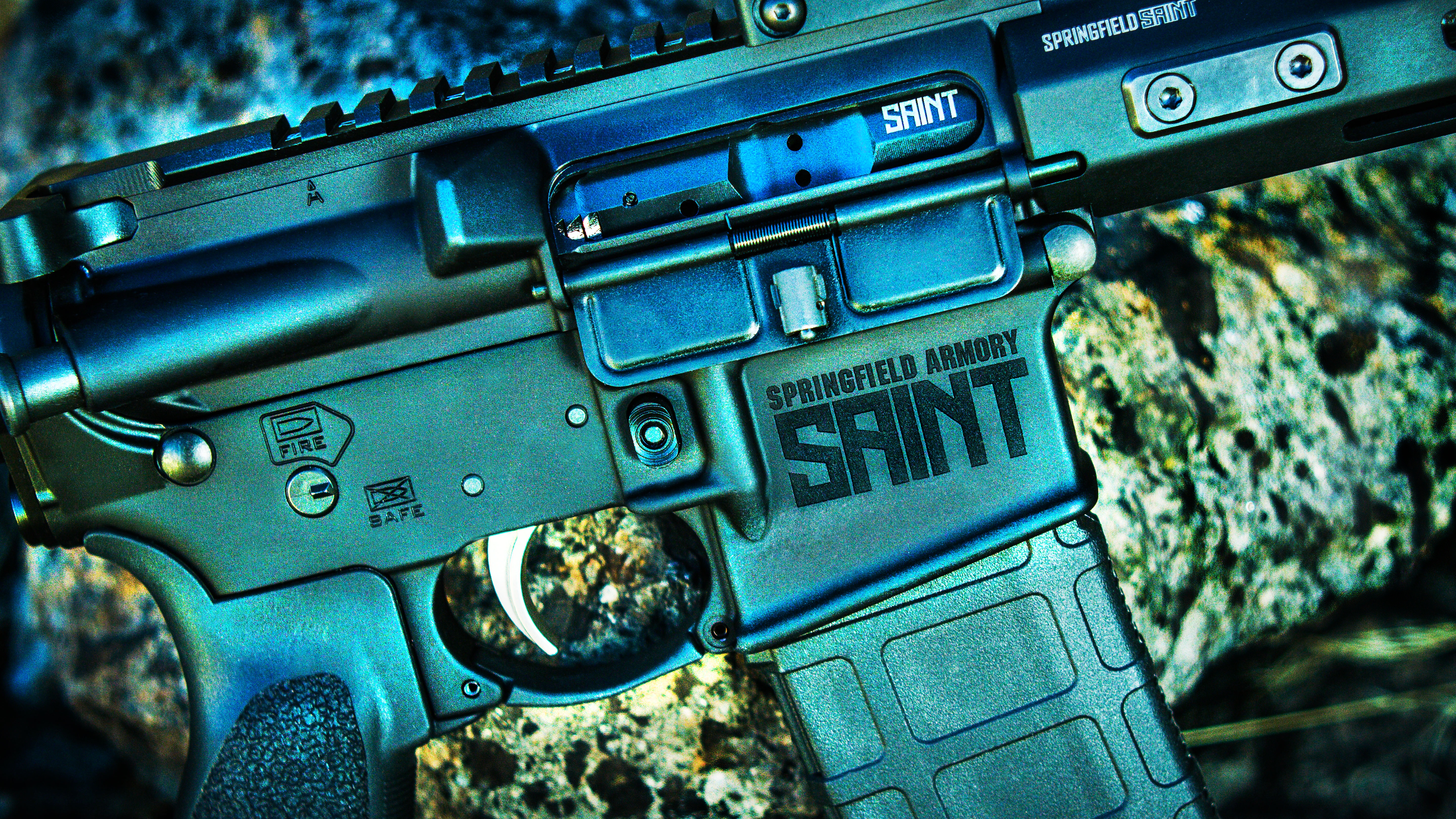 The M1A™
Notable for its...
Accuracy

Range

Powerful caliber
The M1A™ is based on the M14, a battle rifle that served in the U.S. Armed Forces and can still be seen in service, albeit in a limited role. It first entered service in 1957 and was standard-issue from 1959 to 1970.
The standard M1A™ weighs in at 9.3 pounds, so it's not exactly light. But if you don't plan on running around with it, that shouldn't be much of an issue. The weight will also help manage the recoil.
For a modern twist, look toward the SOCOM 16 version. It uses a composite stock and a shorter, 16.25" barrel. The SOCOM 16 CQB goes a step further and moves away from the traditional furniture design. The CQB model incorporates a pistol grip and a five-position, adjustable stock with cheek piece. It also has a few M-Lok sections for front-end attachments.
The shorter barrel and lighter furniture make the SOCOM models better for hauling around or using in competition.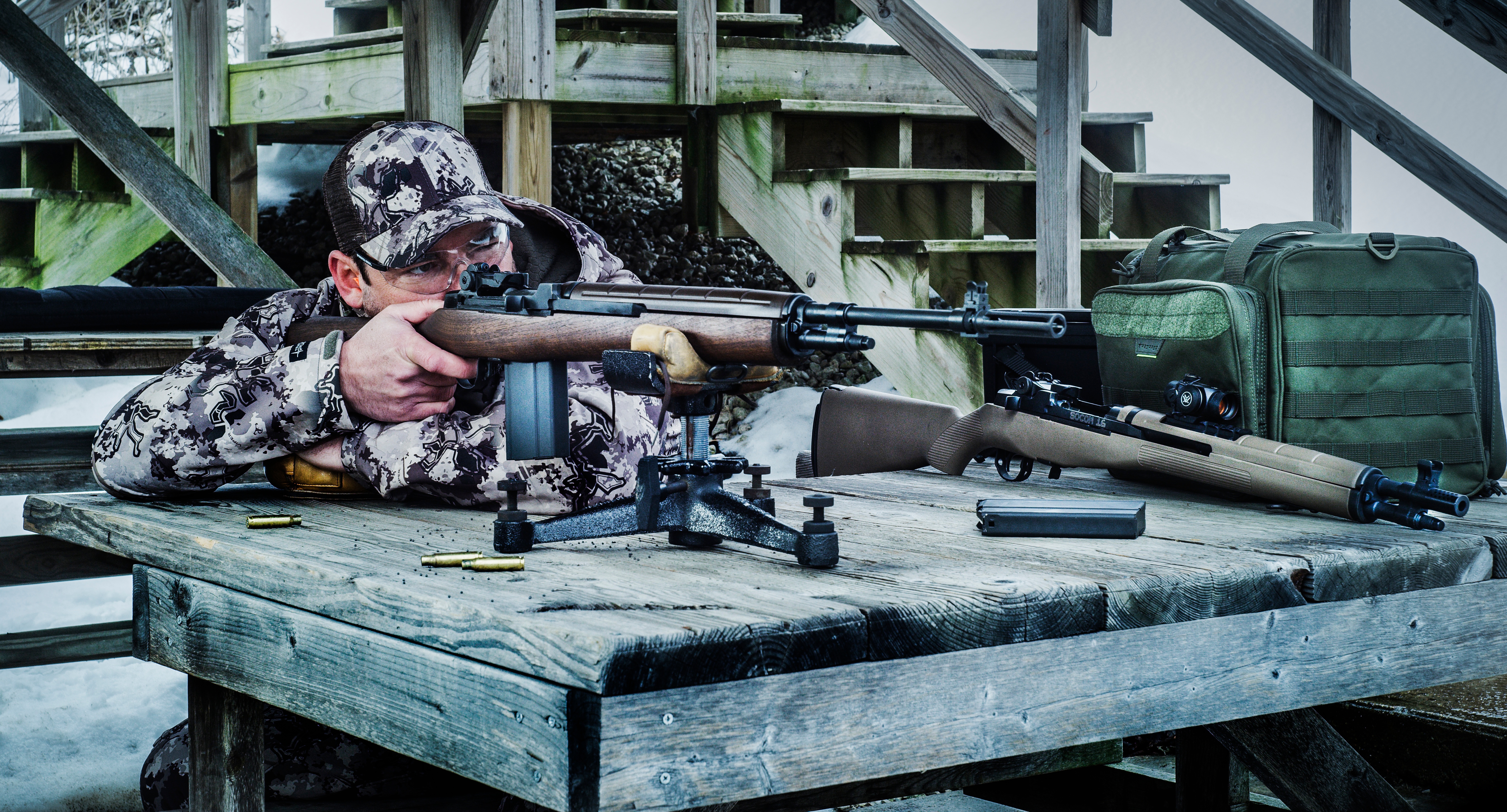 ---
At the end of the day, neither the M1A™ or SAINT™ platform will let you down. Which one is best for you largely depends on how you plan on using it and what you already have in your safe.

If you're relatively new to shooting, like to customize or just want to use a popular intermediate cartridge, then pick-up a SAINT™.

Already have a rack full of ARs or want something with more punch? Then take on the M1A™.