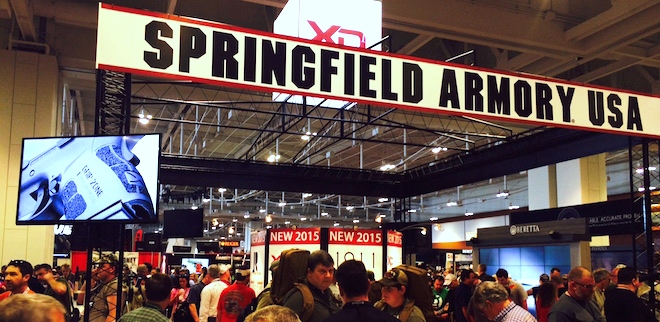 Thanks to everyone who attended the 2015 NRA Annual Meetings and Exhibits show in Nashville, TN last weekend.
The Springfield Armory team had a great time meeting many of our loyal fans and a few 'big shots' (pun intended) in the shooting world. Rob, followed by a camera crew, got to speak with a few of his old friends about how far the industry has progressed and hear about what they have coming up for the rest of the year.
WATCH Rob interview his fellow shooters, industry leaders and even the Original Soldier of Fortune in the videos below.
Tom Gresham
Rob Pincus
Mike Seeklander
Mark Wills
Dave Sevigny
Doug Koenig
Lt. Col. Robert K. Brown
More from Springfield Armory
Improve your Trigger Pull with These 6 Tips
6 Tips to Getting a Better Grip on Your Gun
Rob's XD-S Mega Challenge