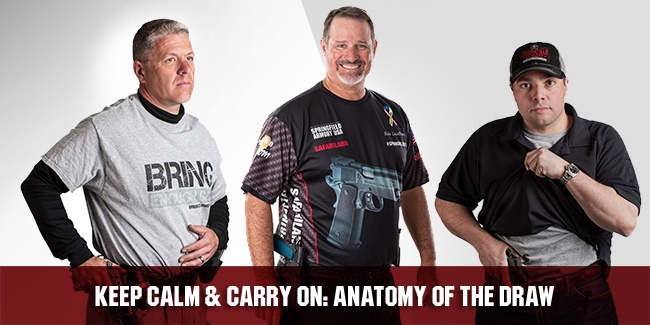 There are a variety of factors involved when choosing a firearm - use, type, size, caliber, cost - the list goes on and on. In many circumstances, you would probably find a rifle or shotgun to be the best choice. They are the most accurate, powerful and easy to use firearms.
The Long and Short of it
However, there are a multitude of scenarios in which the long gun is simply impossible to have at the ready. Bigger, heavier and too bulky to conceal, rifles and shotguns just don't always fit. So, when the long gun is unsuitable, the handgun becomes the obvious and best choice. Good news is modern handguns are very powerful, reliable and accurate tools.
The major advantages of the pistol are:
Portability
Convenience
Ease of use in confined conditions
Speed of use
It's not hard to understand why the smaller and lighter packaging of the handgun makes it ideal. There are many reasons you might want a pistol and it all comes down to how you're going to use it.:
Competition - You want to compete in formal or informal organized shooting matches. I absolutely encourage you to try this. It's kept me entertained, occupied and employed for 30 years.
Duty - You are a military or law-enforcement officer and are tasked with protecting.
Self-Defense - You wish to carry concealed to be responsible for your own security.
Home Defense - You want a handgun for protecting your family at home.
Recreation - You enjoy the challenge of shooting, plinking, hunting, etc. and love the camaraderie shared among shooters everywhere.
Appreciation - You just really like pistols (like I do). When operated safely and competently, owning, collecting, using and carrying handguns can be an enjoyable, empowering and practical skill or hobby.
Once you have your new pistol in hand, you now need a method of transporting it. If you choose to carry it on your person, there are a few more decisions to make. The most important being, "How will you properly and safely carry your handgun?" The best method for carrying a handgun on your body involves the use of a holster.

KEEP CALM AND CARRY ON
The kind of carry method you choose will help you decide what kind of holster you need.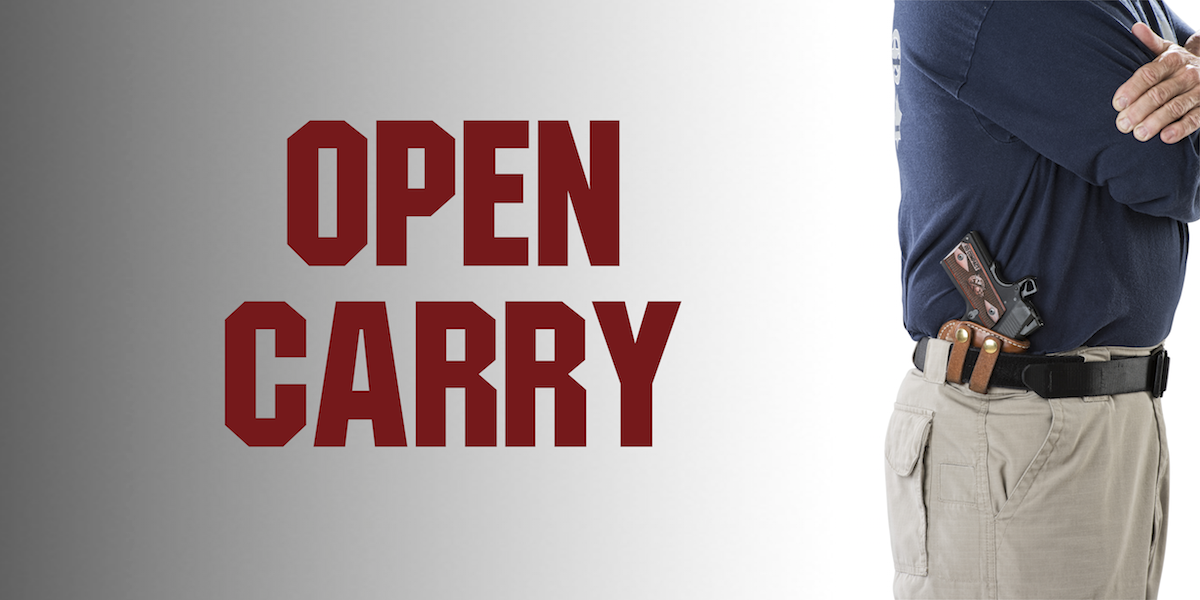 Open Carry - The gun/holster are not hidden and are usually carried on a belt on a person's strong side. The gun must be secure and comfortable to carry at all times and places, in whatever activity you wish to remain armed.
---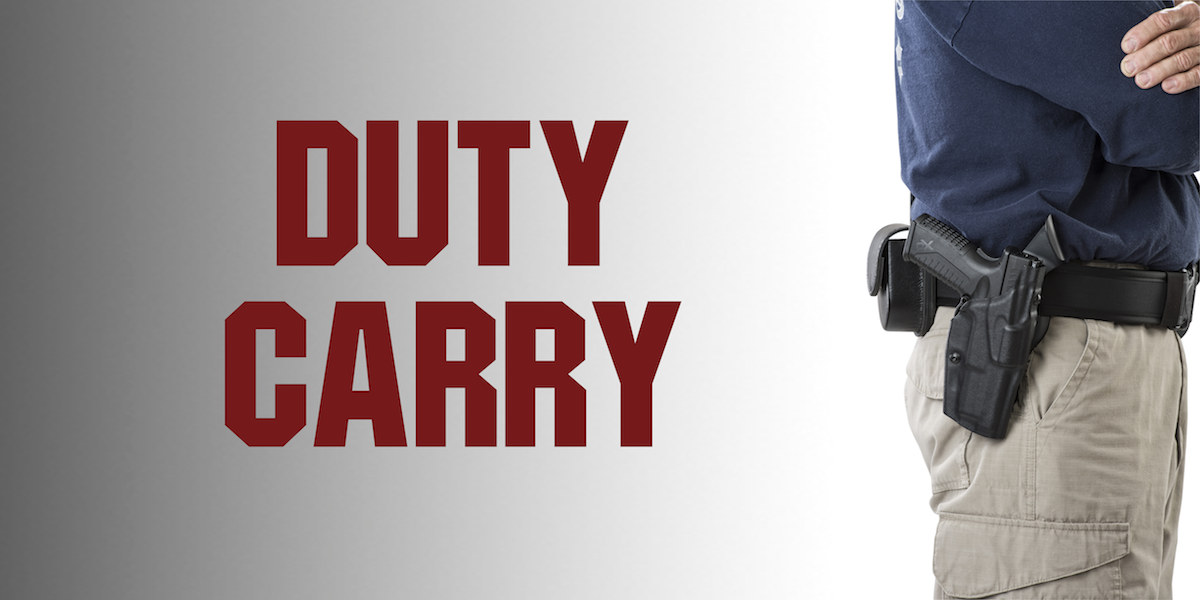 Duty - Law-enforcement agents carry their primary weapons in sturdy "duty" holsters secured around their waists. Guns must be 1,000 percent secure, yet maintain imediate access. The focus of this method of carry is security and retention of the firearm under any circumstance and all conditions.
---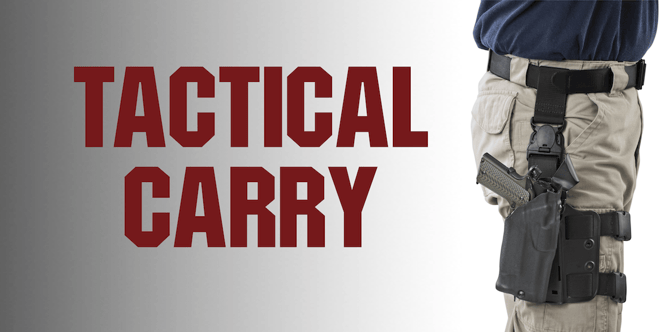 Tactical - It's an alternate carry method used by military and law-enforcement agents, typically for a secondary weapon. Guns must also be secure and readily available. The purpose of this method is to be able to quickly and safely access the gun while wearing bulkier articles (i.e., outer vests or waist-mounted gear).
---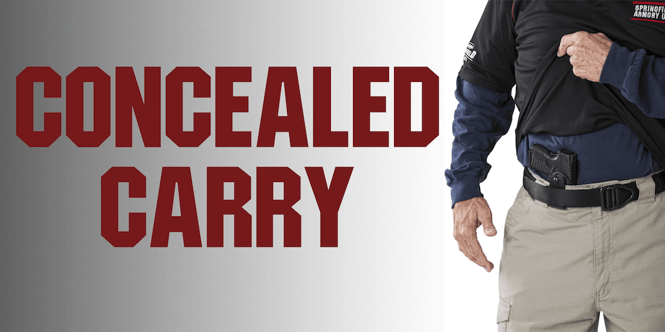 Concealment - The firearm and holster combination is hidden from view. This is the category with the most options and considerations regarding discretion, comfort, security and speed.
---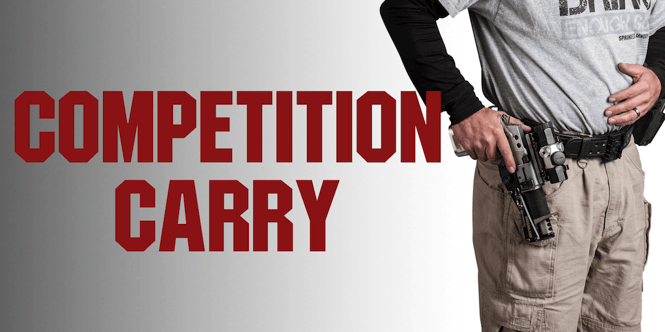 Competition - Competitors carry their slick competition guns in a variety of positions and use a multitude of holsters. Most competitive events are based on accuracy, speed and consistency, but the gun must be securely retained in the holster, as many competitive events offer a variety of physical challenges.
Just as the type of handgun you chose was based on your needs, so will your carry method determine which style and model of holster you choose. You should think of the gun and holster as a package.
---
A Word of Advice
When choosing a holster, do not go for gadgets or the cheapest product you find. Make sure the holster is designed for the specific manufacturer, model and size of handgun you will use it with. Do your research, ask your experienced friends and look to the experts in the field. Think of buying a holster as an investment - just like the pistol it will carry. Like a good gun, a good holster will last a lifetime and you should like your holster as much as you love your gun.
Okay - now that the hard decisions have been made and gun and holster have been purchased, I have two words for you: training and practice.
It is your responsibility to understand and become proficient in the safe use of not only the firearm, but also the holster. Specifically, this includes the proper way to carry the gun/holster combination and the actions and draw stroke required to bring the pistol safely and efficiently into action. This requires proper instruction and lots of practice, followed up by regular range time.