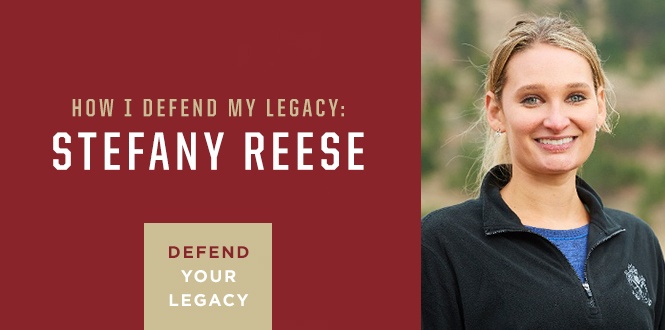 Stefany Reese didn't simply grow to love Springfield Armory® over time. She was born into it.
The daughter of company owner Dennis Reese, growing up in the small town of Geneseo, Ill., Stefany recalls always taking an interest in the family business. In fact, as a child she recalls "playing Springfield Armory" along with her younger brother, and having make-believe office meetings and phone calls.
It prepared her well for her future career.
Firearm Appreciation
Stefany Reese's appreciation for firearms has increased over the years, but living in southern California makes accessing a wide variety of firearms considerably difficult. Though, that doesn't stop her from enjoying shooting. She frequently hits the range in her local area, and over the Thanksgiving holiday this year, enjoyed shooting on the family farm back in Illinois with family and longtime friends
Some of her favorite pistols include the XD® Mod.2™ 5" and the EMP® 4" 1911.
While Stefany had only fired an AR once prior to her introduction to the SAINT™, working on the campaign for the rifle has sparked her interest in the AR platform. She quickly grew to love the ergonomics, light weight and smooth shooting the AR platform offers.
"The AR platform is an excellent tool for gun-related sports and defense because of its intuitive design and ease of use out of the box," she said.
Stefany has also noticed that over the past year, a large number of her friends and acquaintances have expressed an interest in buying firearms for personal protection, something she says is indicative of an increasing shift in the market and the growing mindset of taking personal responsibility to defend oneself.
Defending Her LEgacy
Stefany feels "defending your legacy" means preserving the ability to protect what's most important to you. For Stefany, that means protecting her family, friends, her character and the right to defend herself. Springfield Armory® is a large part of her legacy as well, and she's looking forward to carrying its name into the future.
After working in the music industry, Stefany Reese returned to work for Springfield Armory®, contributing to and carrying on her family's business. That's how she defends her legacy.
What about you?