Competitive shooting is one of the most decorated Olympic sports for U.S. athletes. Starting with early spear competitions many centuries ago and culminating in today's successful national teams, competitive shooting has made a name for itself over the past few decades. Though competitive shooting has been around since the 10th century, marksmanship has become more sophisticated over time.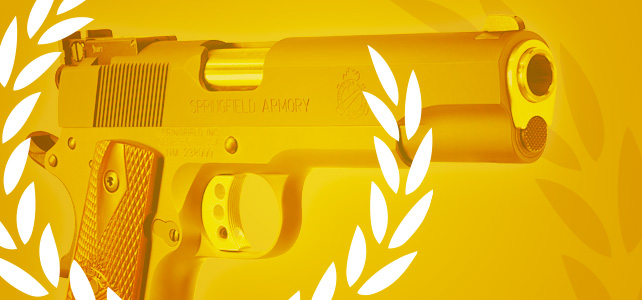 The Origins of Competitive Shooting
While shooting competitions likely started with spears and sticks, marksmanship became a social—and recreational—sport around the turn of the 10th century. In the 1500s, formal shooting clubs were being developed by the Germans. These clubs reserved membership for men and used bows and muskets. Shooting took place in the standing position and rules were rudimentary. Major competitions usually consisted of one-shot matches and were held on religious or government holidays. Prizes of gold were typically awarded for major competitions.
The Rise of Competitive Shooting in the United States
In the United States, shooting competitions first took place in the form of "turkey shoots" or "rifle frolics." These matches were also generally one-shot competitions and took place from 200-300 feet away. Prizes in these events ranged from turkey and beef to other tasty food items.
Formal, sophisticated matches developed in the late 18th century and usually featured 40-inch barrels with doublet-set triggers. Over the years, competitions grew more and more complex, introducing challenging rules and larger prizes.
Throughout history, targets have ranged from elaborate wooden signs to glass balls with feathers. It wasn't until the mid-19th century that clay targets were widely used.
The first recorded pistol competition took place in 1860. It was a two-person duel with china plates as targets. The targets were placed at a distance of 100 feet. The winner of the competition successfully hit 11 of the 15 plates. Pistol competitions really began to take off when W.F. "Buffalo Bill" Cody started running pistol exhibitions.
Recent Years
Responding to an increased interest in the sport, USA Shooting gained traction as an organization in the late 1970s. Brought on by the Amateur Sports Act of 1978, the governing body for shooting established National Teams, National Development teams, year-round training programs, a national coaching staff, and Olympic training sites.
Since this time, competitive shooting has expanded in popularity, with millions worldwide competing in small and large competitions.
Springfield Armory®
At Springfield Armory®, we offer competition series handgun models for all of your competitive shooting needs. For more information, visit our website at Springfield-Armory.com.