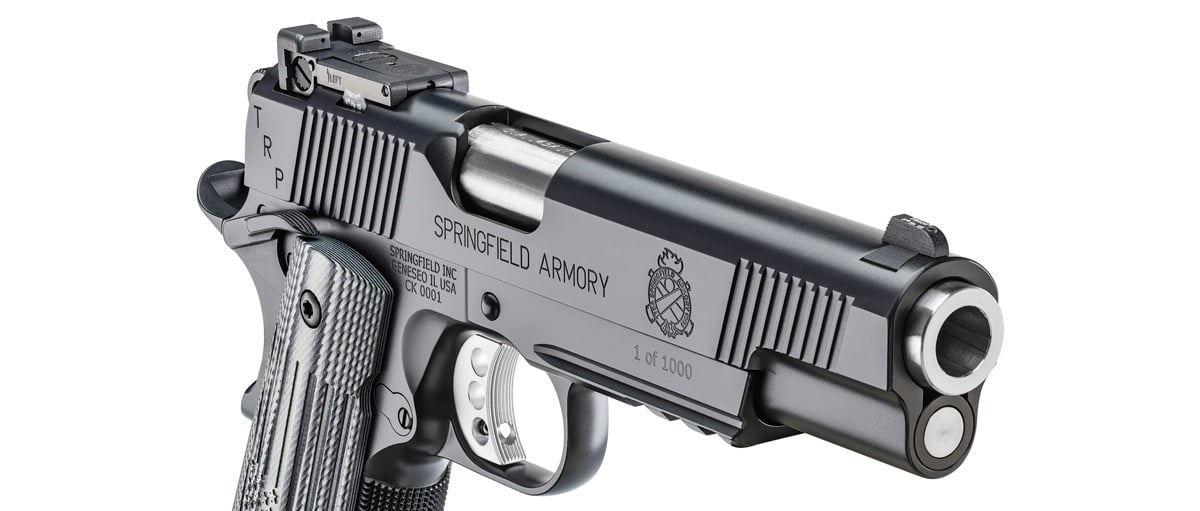 Introducing a Limited Edition Tribute
to 'American Sniper' Chris Kyle
In partnership with the Chris Kyle Foundation and the Kyle family, Springfield Armory® has introduced the Limited Edition Chris Kyle TRP™ Operator® as a part of the Legend Series of pistols.
A portion of the sales proceeds will provide direct support to the Chris Kyle FROG Foundation.
Why the

TRP™?
While in combat, Chris chose the Springfield Armory® TRP™ for its reliable performance and toughness. In his best-selling book, American Sniper, he credits the TRP™ with saving his life.
"In 2004, I bought a Springfield TRP™ Operator®, which used a .45 caliber round. It had a 1911 body style, with custom grips and a rail system that let me add a light and laser combo. Black, it had a bull barrel and was an excellent gun - until it took a frag for me in Fallajuh. I was actually able to get it repaired - those Springfields are tough."
GUNBROKER AUCTION FOR SERIAL #0001 AT NRA ANNUAL MEETING 2016
Springfield Armory® placed the first Legend pistol on the auction site GunBroker.com on May 1, 2016.
Thanks to the support and generosity of gun enthusiasts across the country, the unique pistol's bid price quickly skyrocketed from $500 to over $20,000.
---
The addition of a live auction at the Springfield Armory® booth during the recent NRA Annual Meeting carried the winning bid to $22,500 – all of which was immediately donated to the Chris Kyle FROG Foundation.
---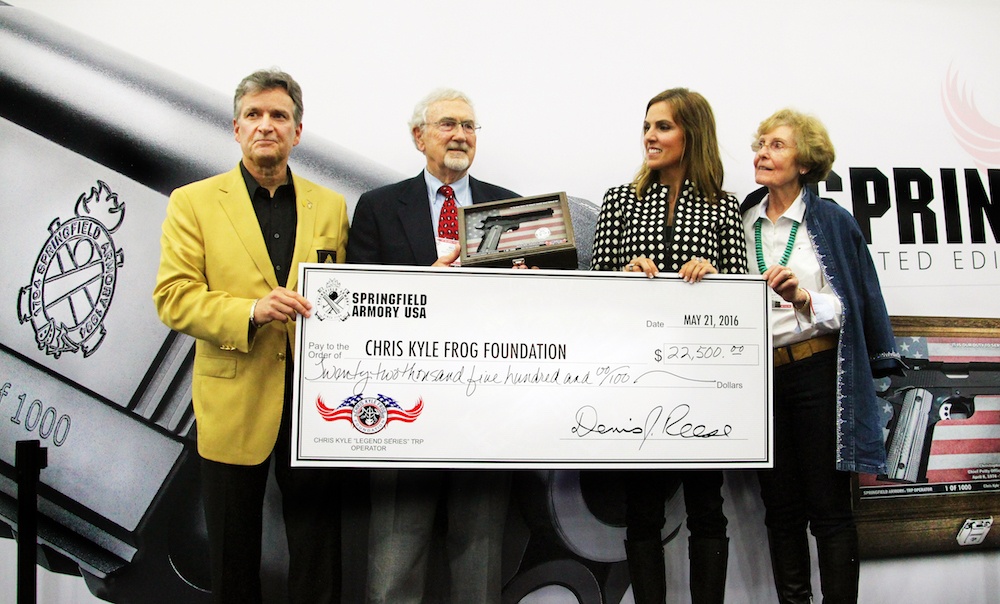 Fortunately for other Springfield Armory® TRP™ enthusiasts, there are 999 other Legend Series pistols available now at gun stores across the country. The Legend Series pistols feature five-inch stainless steel match grade barrels, low-profile three-dot Tritium combat sights, and black and gray G10 grips with an attractive American flag engraving.
The slides are forged carbon steel with Black Nitride treatment for durability and corrosion resistance. A National Match full-length guide rod rounds out the 8.6-inch long government model 1911. Each pistol ships with one seven-round stainless steel magazine with slam pad.
What's included?
A serialized 1 of 1,000 1911 TRP

™

A presentation case included with the pistol

A Chris Kyle FROG Foundation commemorative coin

A copy of American Sniper autographed by Taya Kyle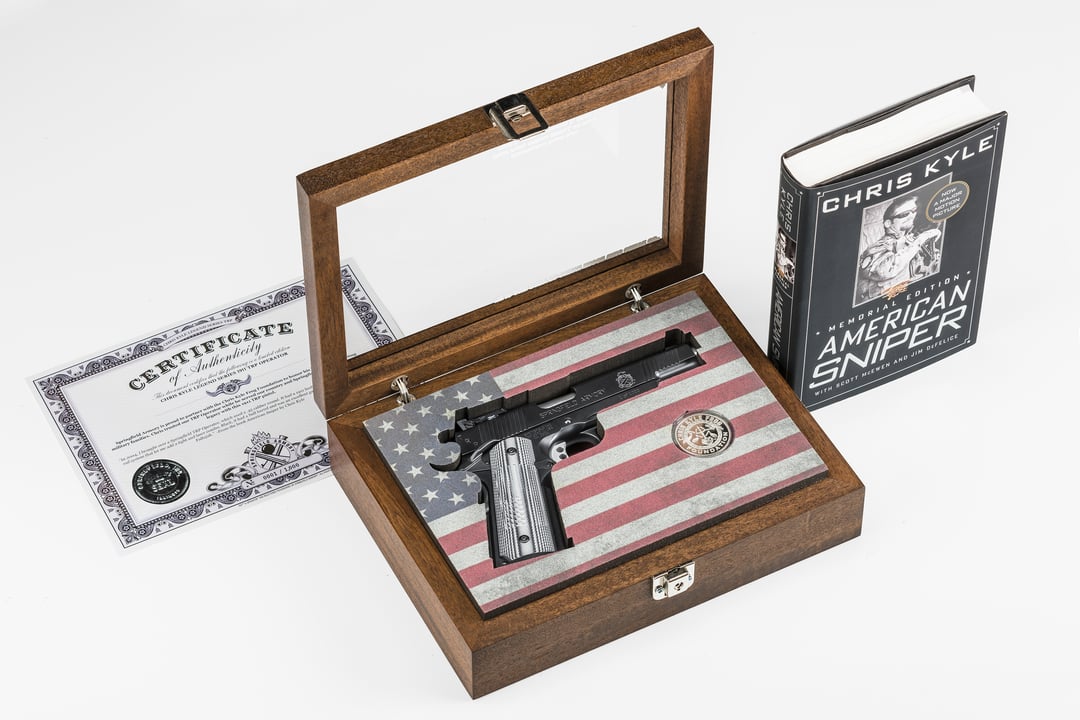 How to Get It
Springfield Amory® will produce 1,000 TRP™ Legend Series pistols, each with a unique serial number ranging from CK0001 through CK1000. Separately, the company will laser-engrave each pistol identifying its placement in the series.
Dealers across the country will soon be able to purchase these firearms from a certified Springfield Armory® distributor.
Suggested MSRP is $2,495.
about the Limited Edition Chris Kyle TRP™ Operator® 1911
The TRP™ series of 1911s from Springfield Armory® are serious tools for the most serious of applications. These tactically proven pistols are intentionally designed to work under the worst conditions you'll encounter. You'll find all the quality, features and performance that you need in a 1911 of this class.