Are you considering concealed carry for the first time? Or maybe you're shopping around for another concealable pistol to add to your collection?
Whatever the case, here are seven potential pistols to consider for your ideal everyday carry (EDC) firearm.
As the name implies, the EMP® 4" CCC is designed specifically for concealed carry. The bevel cut on the mainspring housing prevents snags and printing through clothing. Not only that, but the rounded contour also fits better in your palm. The match-grade bull barrel and fully supported feed ramp make the pistol supremely durable and reliable.
MSRP: $1,220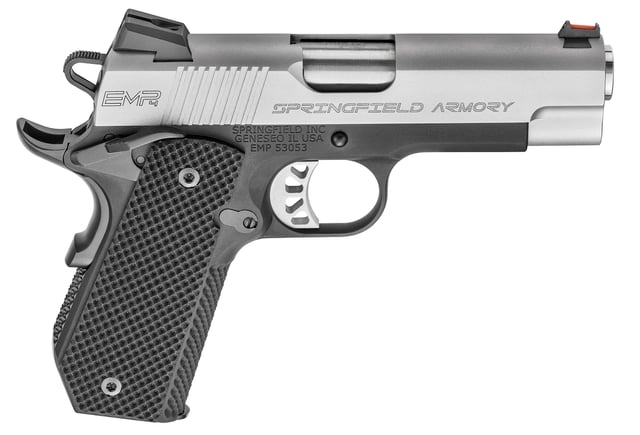 The XD-E™ takes the best elements of the XD® series and condenses them into a comfortable and intuitive double-action/single-action (DA/SA) pistol. The slide requires less effort to rack than many other pistols - up to 27% in fact. The DA/SA trigger system and external safety offer a variety of carry options (DA with safety, DA without safety, and SA with safety). Combine the lightweight, slim frame with multiple surface textures, and the gun fits, feels and handles like a dream. The safety features, weight and overall balance make the XD-E™ a perfect gun for concealed carry.
MSRP: $519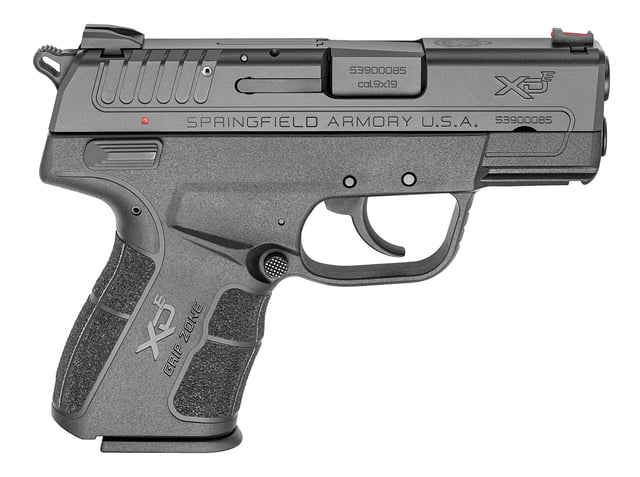 If you love the Range Officer® (RO) line, then you'll feel right at home with a Range Officer® Elite Compact. This gun was designed for easy carrying and heavy use. The forged frame and slide and corrosion-resistant finish provide ultimate durability. The white-dot rear sight and fiber-optic front sight make for lightning-fast target acquisition. Whether you choose 9mm or .45ACP, the RO® Elite Compact is an imposing defensive weapon.
MSRP: $1,044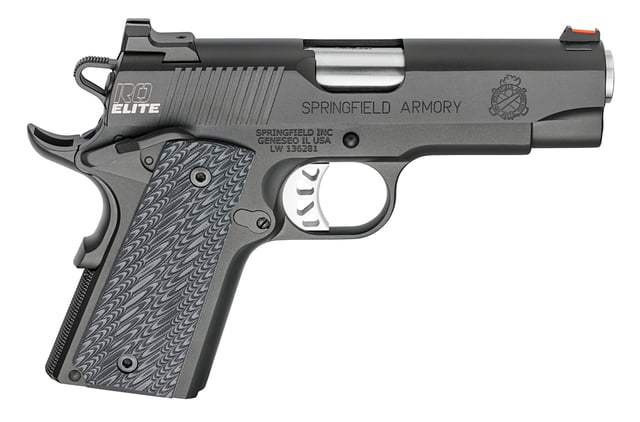 Welcome to the line that brought ergonomic science and multiple gripping surfaces to the table. The precise placement of the uniquely comfortable grip texturing assures the gun fits like a glove in your hand. In fact, there are three distinct textures—each one designed for a particular purpose. Don't forget about the no-snag trigger guard and re-contoured frame engineered to avoid unintended printing through your clothing. This pistol should be on everyone's short-list for concealed carry.
MSRP: $565
This pistol is about as small as you can get while still retaining the features you expect from a medium to full-size handgun. When you're carrying, use the flush-fitting magazine to diminish noticeability, and when you hit the range, pull out the X-Tension™ mag for added capacity regardless of your favorite caliber.
MSRP: $499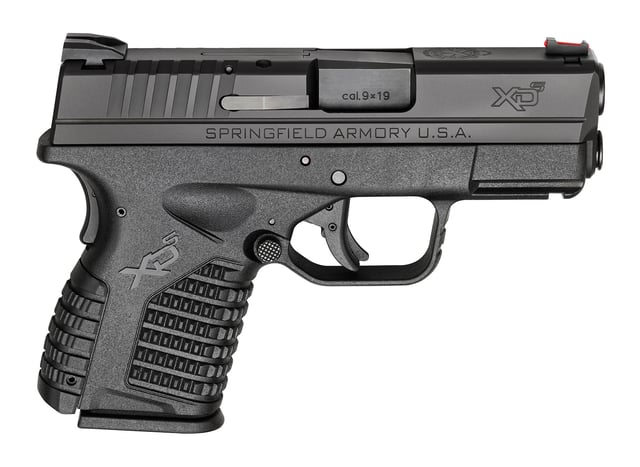 The first and smallest member of the EMP® family has redefined what a compact 1911 should be. You won't believe how comfortable and controllable it is until you actually shoot it yourself. You can get one of our 3" EMP®s in 9mm or .40SW, along with your color choice of either black or bi-tone.
MSRP: $1,249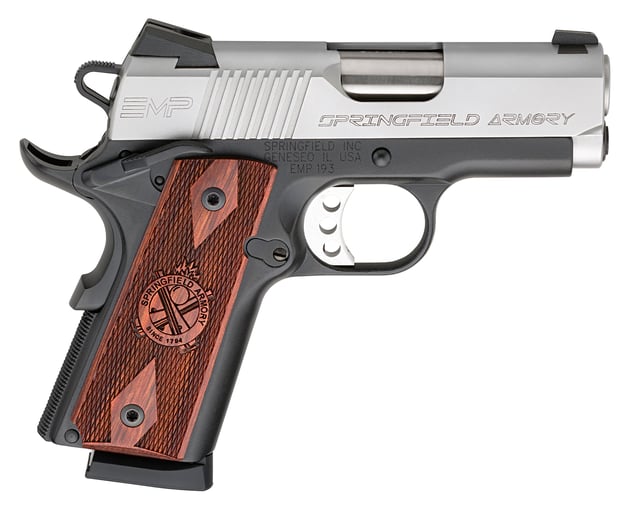 Versatility is the name of the game for the XD(M)® Compact. This pistol is equally excellent for carrying or a fun day at the range. It's the smallest in the XD(M)® family—but certainly not the least featured. And the shorter, more-concealable grip doesn't mean you have to worry about capacity. You can load your magazines with 13, 11 or nine rounds in 9mm, .40SW or .45ACP, respectively, and even more with an X-Tension™ mag.
MSRP: $631