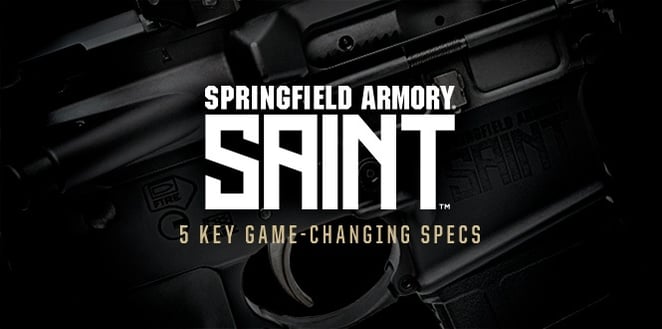 Designated the SAINT™, Springfield Armory® wanted to bring a reliable AR to the market that improves upon other factory options, all while still being an excellent, entry-level choice.
It may have taken a bit to get to this point, but the SAINT™ has finally arrived, engineered to give consumers the most bang for their buck at a sub-$1,000 price point.
Here are five interesting features the SAINT™ brings to the table.

1. Trigger Group
Many stock ARs ship with standard Mil-Spec GI triggers with a gritty pull, to say the least. However, the SAINT™'s single-stage, nickel-boron-coated trigger group provides a very smooth trigger with a more even and consistent pull.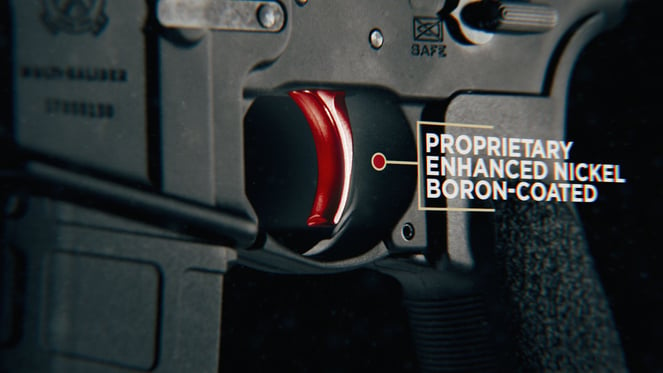 2. Barrel
In addition to a better trigger, the SAINT™ also features a Melonite chamber and bore for added durability. Melonite is a chemical treatment added to the barrel to prevent rusting and improve the barrel's life-span.
The barrel also comes with a 1/8 twist. This means the bullet will spin one revolution in eight inches. The twist is important for stabilizing the bullet. Generally speaking, a lower twist rate is better for longer, heavier bullets. The 1/8 is a great choice for the 5.56 caliber the SAINT uses.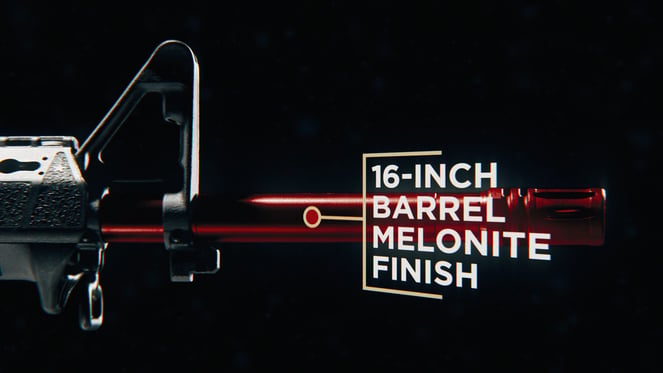 3. Full-Auto Bolt Carrier
The SAINT™ features a full-auto bolt carrier. The full-auto carrier is the proper weight, as originally designed for the M16. This not only adds durability, but also ensures that the bolt carrier group works reliably.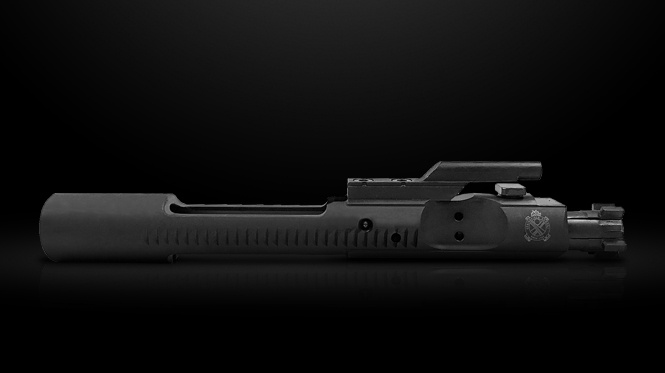 4. Dry Film Lubricant
A dry film lubricant was applied to the inside of the upper receiver and receiver extension. This feature is rarely seen in sub-$1,200 ARs. Using a dry film lubricant in these areas ensures proper functioning and helps the rifle break-in during its first range outing.
5. Accu-Tite Tension System
The SAINT™ also features Springfield Armory's propreitary, Accu-Tite tensioning screw that better secures the fit between the lower and upper receivers. This gives the rifle a durable feel and some improved accuracy.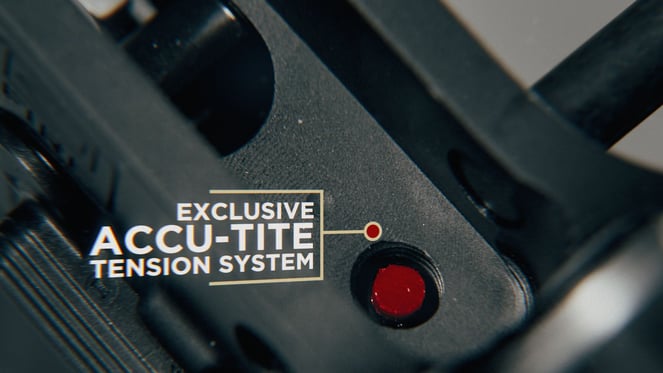 Additional Specifications
• "H" buffer for improved reliability
• Barrel is finished under the front sight/gas block
• M4 feed ramps for better reliability with M855 ammo
• Flip-up rear sight
• Bravo Company pistol grip, butt stock and exclusive handguard
• O-Ring added to extractor spring to improve spring tension for reliable case extraction
• Robust full-auto firing pin for enhanced reliablity
• Magnetic-particle-inspected bolt
• Properly staked receiver extension nut and gas key to prevent loosening during long firing periods
Here's a closer look at the SAINT™