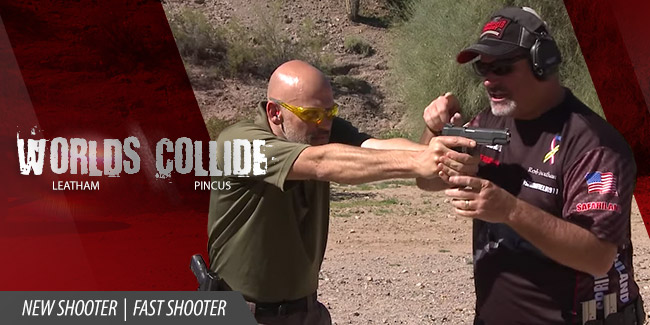 The answers to many of life's questions are about chronology - chicken or the egg, for one. But sometimes the choice is clear. In the shooting world, accuracy comes before speed. Always.
Welcome to "Worlds Collide," bringing together the perspectives of two of the shooting world's top minds, Rob Pincus (Personal Defense Network®) and Rob Leatham (Team Springfield™).
Today's episodes have to do with building up the accuracy of a new shooter, followed by building up of speed. Old shooter or new, beginner or expert, the same skills must be developed.