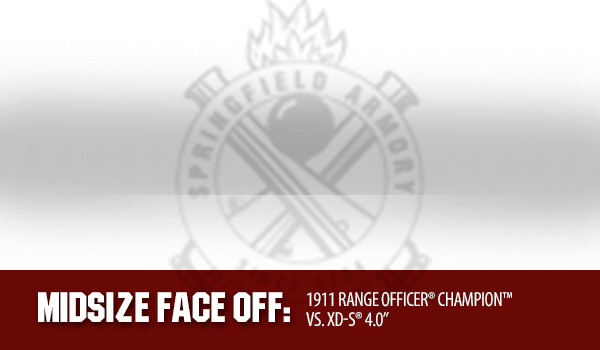 What do you think of when you hear the term "midsize?"
My personal definition? It's larger than the smallest and smaller than the largest. Yeah, I know it's a smarty-pants answer. But it is a good way to define it.
Midsize pistols are among the most popular in the handgun market because they offer a greater range of versatility than either full-size or sub-compacts. But since there are so many midsize pistols from which to choose, you have to base your purchase decision on what you want to use your pistol for.
To illustrate this point, let me show you how I evaluate two of Springfield Armory®'s flagship midsize pistols in a head-to-head comparison.

The two pistols that I'll compare are the 1911 Range Officer® (RO) Champion™ and the XD-S® 4.0" pistol.
Here are the major considerations I will use to evaluate these models. They may differ from yours: