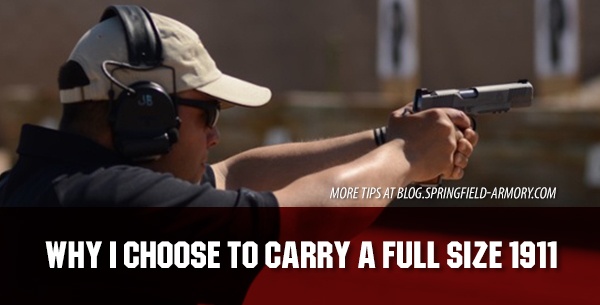 There are plenty factors that play into the decision of what pistol to use as an everyday carry gun.
After carrying a pistol in one form or another for the last 17+ years, one thing I can conclude is that a full-size 1911 is one of the easiest pistols to carry in a concealed format… at least for me.
With all the various options, formats, and configurations available, people still ask me why I continue to choose a full-sized 1911 over other popular sizes.
For me, it's a pretty easy answer that can be broken down into three basic parts: carryability, reliability and shootability.