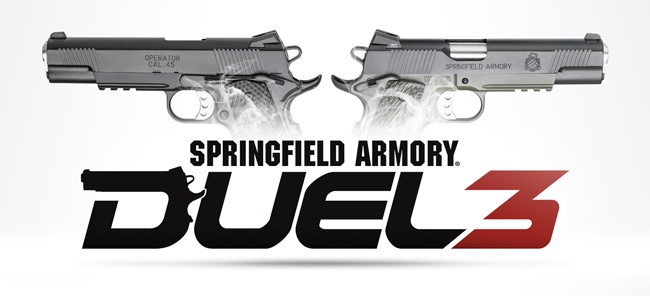 Over $130,000 in Prizes and 125+ Firearms Up for Grabs.
The DUEL promotion you know and love has returned. Starting Sept. 1, one of the shooting industry's largest gun and gear promotions of its kind will launch, bringing with it incredible prize packages from some of the best manufacturers in the industry and loads of Springfield Armory

®

firearms for the winning.
In DUEL 3, participants will soon be able to submit for daily and weekly prizes, as well as one spectacular grand prize. Pre-registration is open, so those interested in participating can go to DUEL.Springfield-Armory.com. Voting will be open and prize giveaways will begin Sept. 1, at 12:01 a.m., CST.
More details on DUEL 3 will be announced soon.
MORE FROM SPRINGFIELD ARMORY
The Case for Appendix Carry: Picking Your Carry Position
Midsize Face-Off: 1911 Range Officer® Champion™ vs. XD-S® 4.0"
An M1A™ of a Different Color: A Loaded Precision Adjustable Rifle Rundown