The AR platform has a strong following that continues to grow, and there's no shortage of AR rifles to choose from. The SAINT™ has been built with that in mind and comes standard with a few enhancements that many owners might otherwise choose to upgrade after purchase.
Let's take a look at a few of these upgrade options.
THE TRIGGER
Many stock ARs ship with standard Mil-Spec GI triggers. The Mil-Spec triggers are sometimes less than appealing. Knowing this, the SAINT™ offers single-stage, nickel-boron-coated hardware that provides a very smooth trigger with an even and consistent pull.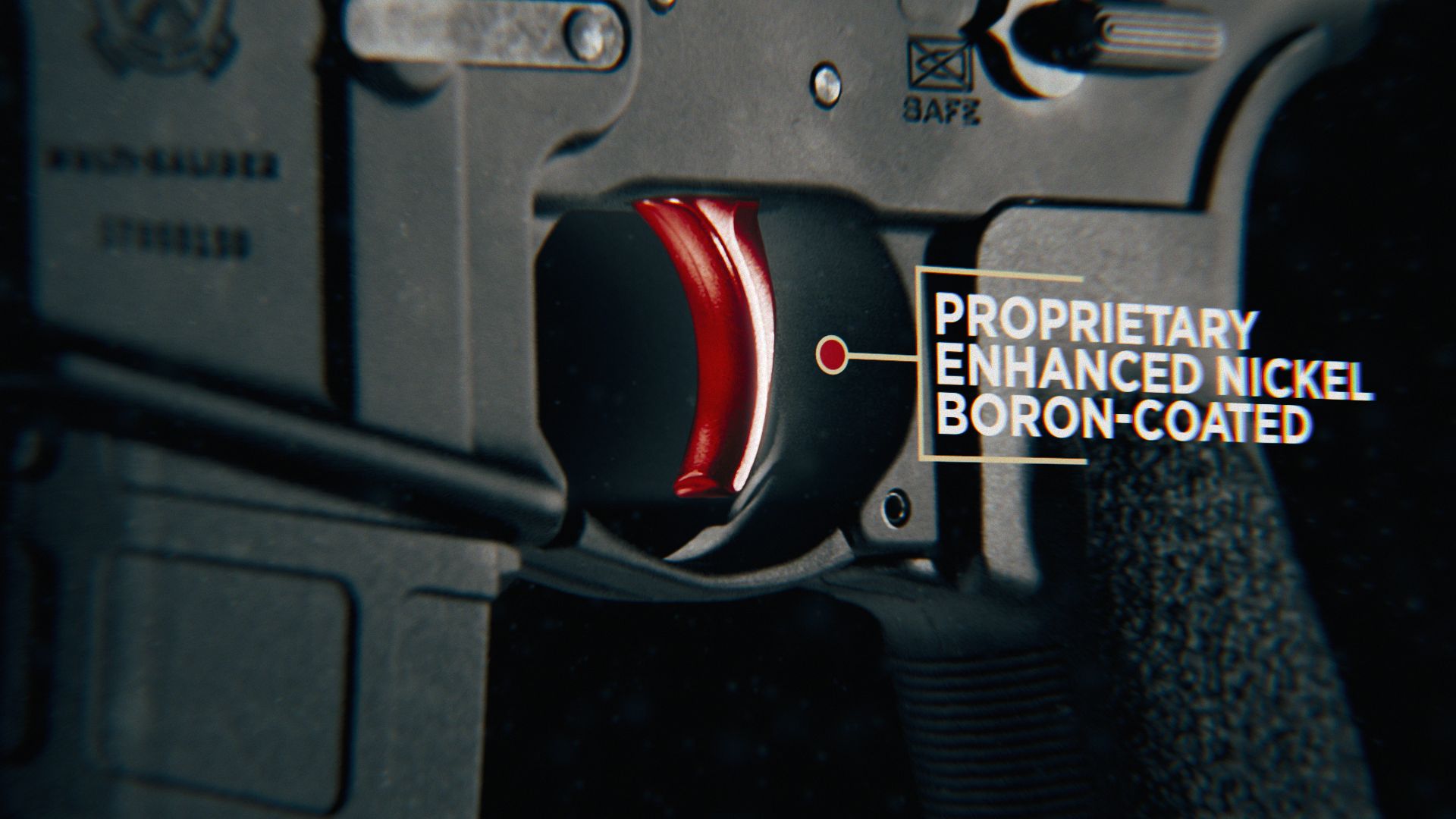 The FURNITURE
Bravo Company Manufacturing (BCM) has a well-respected reputation in the AR world. Many models with higher-end furniture will command a hefty price, but the SAINT™ already comes equipped with a quality BCM stock, pistol grip and a KeyMod handguard exclusive to the SAINT™.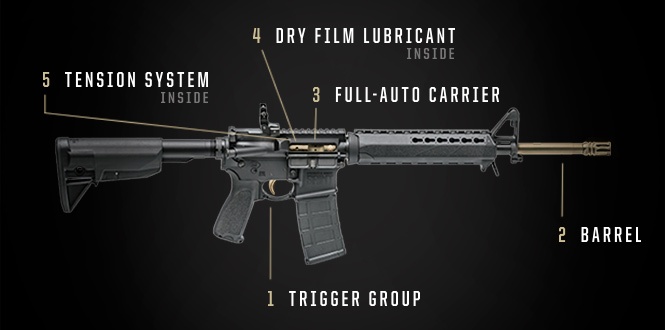 The TENSION SYSTEM
Hate parts that wobble? The SAINT™ incorporates the Accu-Tite tensioning screw that more-tightly secures the fit between the lower and upper receivers. You can kiss the wobble goodbye and take pride in a rifle that feels solid.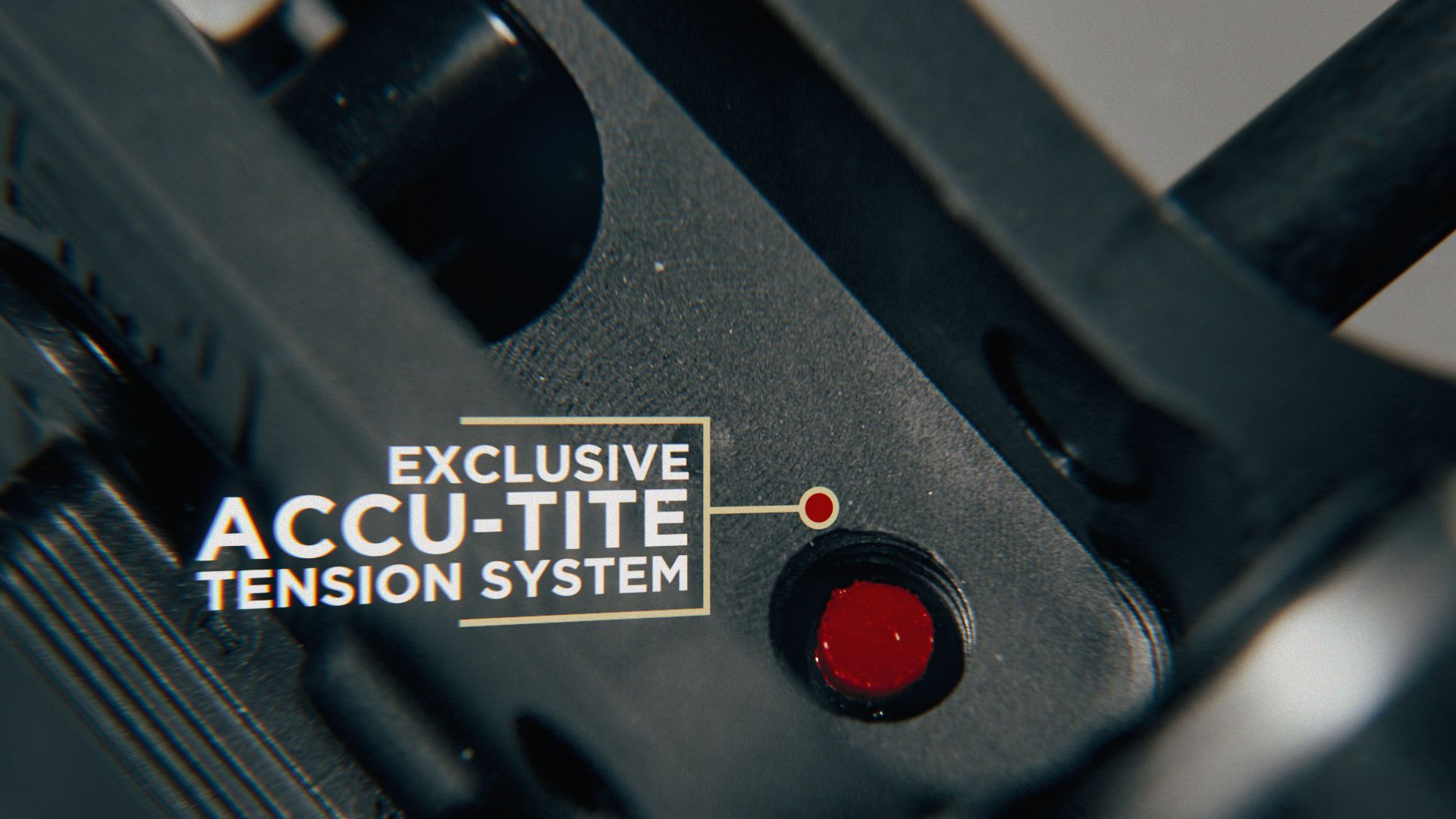 The BARREL
In addition to a better trigger, the SAINT™ also features a Melonite finish on the barrel's exterior, chamber and bore surfaces. Melonite is a chemical treatment that strengthens the barrel, which increases lifespan and improves resistance to rusting.
The Saint barrel also comes with a 1/8 twist. This means the bullet will spin one revolution in eight inches. The twist is important for stabilizing the bullet. Generally speaking, this faster twist rate is better for longer, heavier bullets, yet still works well with the lighter-weight options.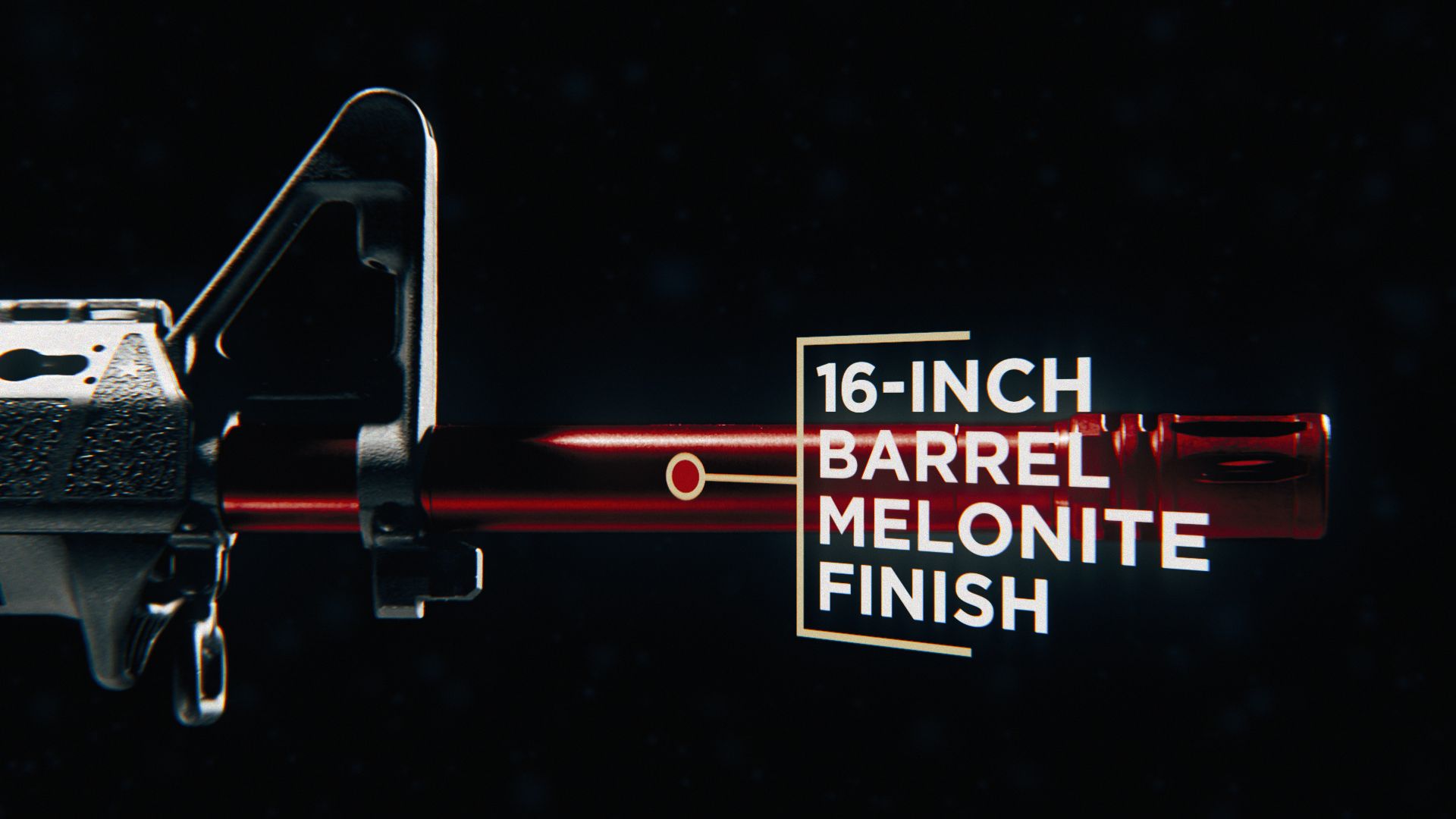 full auto BOLT CARRIER
What - full auto? No, the SAINT™ isn't full-auto, but the full-auto bolt carrier has the proper weight, as originally designed for the M16. It's just another step to ensure the SAINT™ is built tough and will perform reliably long into the future.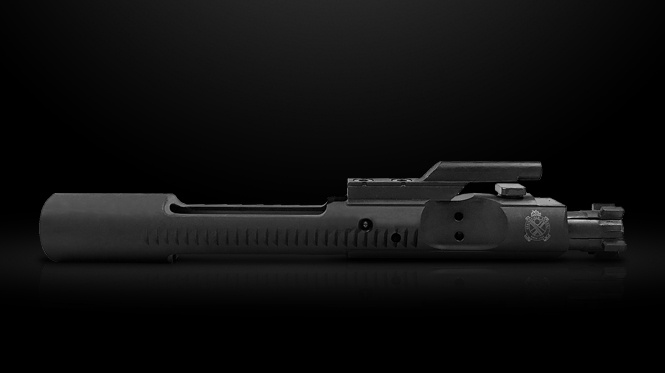 Additional Specs of Note:
"H" buffer for improved reliability
Barrel is finished under the front sight/gas block
M4 feed ramp for better reliability with M855 ammo
Flip-up rear sight
Bravo Company pistol grip, butt stock and exclusive handguard
O-ring added to extractor spring to improve spring tension for reliable case extraction
Robust, full-auto firing pin for enhanced reliability
Magnetic-particle-inspected bolt
Properly staked receiver extension nut and gas key to prevent loosening during long firing periods