Valentine's Day is nearly here, and if you still need some ideas for this year's outing, we happen to have a few. If you and your significant other love firearms or maybe you're looking to make the introduction official, check out these sweet potential Valentine's Day gifts and dates.
Couples Self-Defense Training
Protecting yourself and your loved one isn't something to take lightly and shrug off. What's more romantic than having the confidence and capability to protect the one you love? Learning these skills together can be a strong bonding experience.
Sure, it might not seem like a traditionally romantic idea at first thought, but why not give it a try if you both have an interest in shooting? See if anyone offers a couples self-defense training class in your area, and make it a date!
Ammo Crafts
If you've ever set foot on Pinterest or spent some time scrolling through gun enthusiasts' Facebook feeds, you might have seen a bouquet or two of bloomed hollow points or a heart-shaped box filled with gleaming brass casing and copper.
Let your creative juices flow, and see what you can craft for your special someone who also happens to be a gun-lover.
Image source: guns.com
Customized Couples Guns
Really want to go all out this year? Customized guns featuring colors, engravings or custom furniture unique to you and your loved one will surely be a home-run gift. Getting it professionally done might be the safe way to go, but if you have the skills, give it a try yourself.
Range Date
In the end, you could always keep it simple and find a nice, secluded range where the two of you could spend some quality time. You should probably keep the wine bottle sealed up at home until afterward, though. Alcohol consumption and shooting is not a recommended pairing.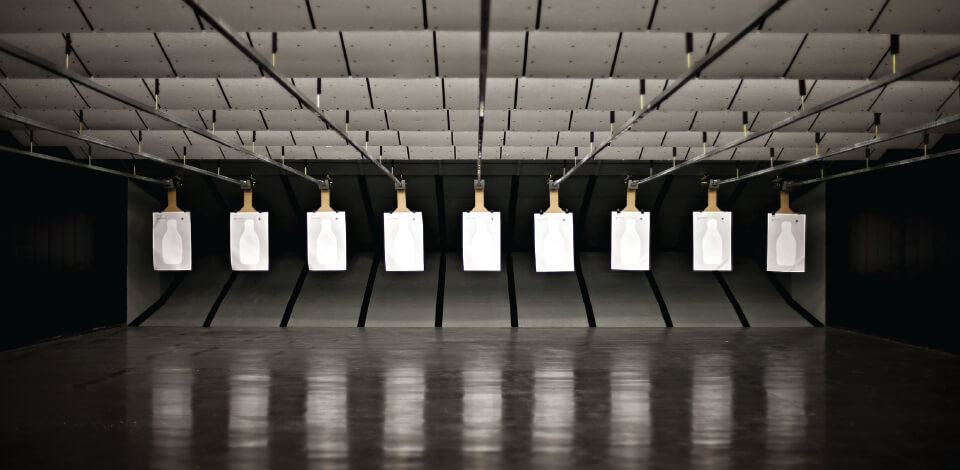 image source: actiontarget.com